Election season is underway for PERA Board of Trustees. PERA members in the State Division will soon get the chance to vote for a member to represent them on the PERA Board. Members have until May 31, 2020 to cast their vote.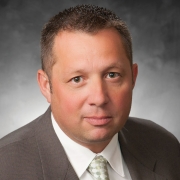 Secure PERA is supporting David Hall, who has served on the PERA Board since 2016. He is a trooper with the Colorado State Patrol and has been vested in PERA for 14 years.
In his role on the PERA Board, David has demonstrated strong leadership and commitment to ensuring the stability and longevity of the defined benefit system. He also has been an effective representative of state employees. We are proud to support David Hall as he seeks reelection to this important role.
Learn more about David Hall here.
What does the PERA Board of Trustees do? Read more about it here.